ABOUT TUCAN CLUB
EROTIC NIGHTCLUB IN EAT JUTLAND/CENTRAL JUTLAND. LOCATED BETWEEN VEJLE AND KOLDING
TUCAN CLUB

An unique and erotic world awaits you. Let all your senses come to life and let body and soul fuse together. Join us and experience the many possibilities. Live out your secret wishes and dreams in a relaxed and anonymous atmosphere.
FOR COUPLES, SINGLE WOMEN AND SINGLE MEN
Our wish is for you to come and let go of everyday stress, meet interesting and forthcoming people, flirt and dance, live out your erotic fantasies or perhaps discover new ones.
We offer a beautiful wellness-area with steam-showers and indoor spa, a large terrace, an uotdoor spa with a spectacular view, a magic Tantra and soft-sex temple, a romantic basement and a cozy alcove beneath the roof. We also have a SM-area, an exciting dark room with glory-holes, small private rooms, large joint rooms and many nice nooks and niches.
Generally our guests have very good etiquette, are open and tolerant. They enjoy spending a few good hours among like-minded people from around the world.
Looks and preferences differ individually. Here it is all about mutual chemistry. And please remember: A "no thank you", must be respected.
FOR BEGINNERS AS WELL AS EXPERIENCED

Feel free to use the time required – there is no demand of you being active. Enjoy the intence two-on-two time in closed couple-areas, look or be looked upon, invite singles or other couple to join you – or get invited yourself. You can also choose simply to be "a fly on the wall".
VISIT OUR EROTIC NIGHT CLUB
Our club is located in Almind – a small town in East Jutland / Central Jutland, just between Kolding and Vejle. Guests from all over Denmark and the rest of Europe joins us, and we are looking forward in welcoming you as well.
Together with our wonderful staff we welcome you to our little oasis.
The most beautiful wishes
Mie & Torben
(Owners of Tucan Club)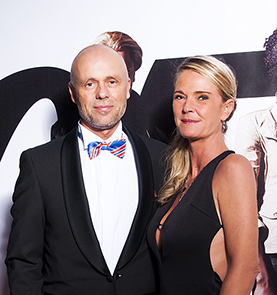 Are you ready for a super naughty evening? Contact us on phone or by e-mail, to get signed up.
Remember, if your a member you can use the Sign Up feature via the Calendar.